The United Kingdom is a country with a long and proud history of alcohol consumption. Although a recent report from Public Health England shows that alcohol consumption has declined by 16.4 per cent since 2013, there is still a lot of work to be done in order to promote responsible drinking habits.
With this in mind, the charity Bee Sober CIC has set out to help tackle the issues of excessive drinking in the UK. The CIC provides a range of initiatives aimed at tackling alcohol-related problems and promoting responsible drinking.
The most recent statistics from 2019 show that, while overall drinking habits have declined in the UK, men are still drinking more than women. On average, men are drinking around 17.1 units per week, compared to women who are drinking just 8.4 per week.
It is also interesting to note that, since 2013, men's weekly consumption has dropped by just 8.9 per cent, compared to women's declining by 19.1 per cent. This is especially concerning given that alcohol-related harm has been shown to be higher among men than it is among women.
Fortunately, the efforts of Bee Sober CIC are helping to reduce these drinking habits among both men and women in the UK. The charity offers a range of initiatives to encourage responsible drinking, such as its nationwide awareness campaigns and its range of support services.
The community interest company set up by best Friends Lisa Elsworth and Alexandria Walker has also seen success in its workplace talks across the UK. By working with these businesses, Bee Sober CIC has been able to spread its message to a wider audience and has even seen a reduction in excessive drinking in some areas.
Bee Sober CIC's work is helping to reduce the prevalence of alcohol-related harm in the UK, and its efforts will be even more important in the coming years. With men and women still drinking more than is recommended, the CIC's initiatives will be critical in order to ensure that UK drinking habits remain responsible in 2023 and beyond.
Bee Sober is a great place to start your journey to sobriety. With online resources, support groups, and weekly check-ins, you'll have the tools you need to find the strength and courage to make lasting positive changes in your life.
---
Are you looking for an innovative solution to boost productivity in your workplace? Bee Sober workplace talks deliver engaging and informative presentations on the dangers of alcohol and substance abuse and how to use healthier coping mechanisms.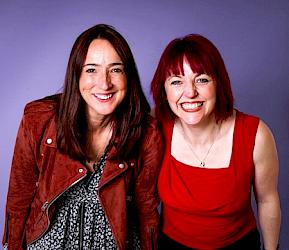 Bee Sober talks are designed to bring awareness to the effects of substance abuse in the workplace, both on individual performance and the health of the workplace environment as a whole. Our experienced team of professionals offers presentations and workshops tailored to your organization's needs and budget.
We provide comprehensive and holistic solutions for your workplace that focus on health, safety, and overall increased performance. Our services include:
• Raising awareness of the impact of alcohol and other drugs on work performance
• Helping employees to identify and manage risks related to alcohol and other drugs
• Creating healthier coping mechanisms in the workplace
• Encouraging support networks and collaborations
• Developing positive attitudes and behaviours
At Bee Sober, we understand the importance of providing a safe and healthy work environment. Our team can help you create a productive and vibrant atmosphere in your workplace. Contact us today to learn more about our workplace talks and how they can help make your organization successful!