Help Drive our Hive
Have you ever dreamed of helping people to fulfil their potential?  If helping people comes naturally to you, and you love what you do, we want you to join us as a Certified Bee Sober Coach.  Our fully accredited Bee Sober Coaching Diploma will qualify you to work with people who want to get and remain sober or who want to find their 'What Next?'  Our coaching course is the optimal way to transform your own life experiences into value for others and we therefore only accept coaches who are living a sober lifestyle.  As a self-employed certified Bee Sober coach, you will guide people to align themselves with their values and be true to themselves.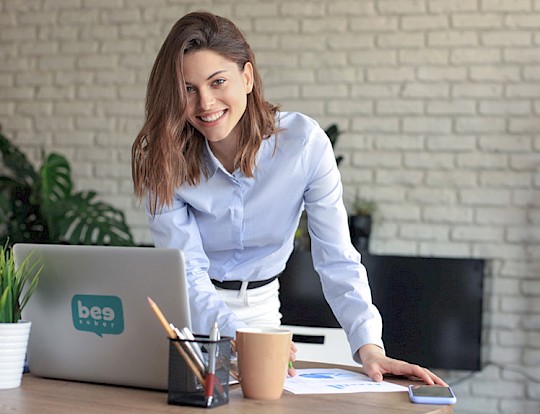 We want to break the stigma of mental health in our community and to shine a light on the positivity and support that we believe should be available for everyone, no matter their situation.  If you think like us, then why not apply to train as a Bee Sober® Coach and help support our community.
Once you qualify as a Bee Sober® Coach, you will have the opportunity to advertise your services, write blogs for our website and have regular opportunities to deliver group coaching sessions, helping you to showcase your coaching skills with a view to finding one to one clients.
If you want to join our growing community by becoming a Bee Sober® Certified Coach, then apply today and let's get you started.
To apply, you must first complete the Bee Sober® Coaching Diploma. If you have already done this please complete the application form below and pay your initial listing fee of £55 and agree to pay your annual renewal fee of £50 (N.B. The renewal fee is waived for Bee Sober Ambassadors). 
As a Bee Sober® Coach you will benefit from the following:
 Ongoing support and development
 Opportunity to host group coaching sessions for the Bee Sober® Community
 Essential Training
 Discount codes
 Podcast appearances
Please note: Bee Sober® cannot guarantee you any coaching clients. Whilst we offer a platform and brand for you to advertise and promote your services and a platform for you to showcase your coaching expertise, you will be working with Bee Sober® on a self-employed basis and are fully responsible for your own services and marketing.
Please ensure you have fully read and understood the Terms and Conditions before applying.