Are you organising the works do?
Christmas parties are one of the biggest worries for most of our members,  it really doesn't have to be about alcohol and free drinks! It's time to think outside the box. works parties should be inclusive to absolutely everybody. 
Gin tasting, wine tasting, unlimited free drinks it's so last year! There is so much more to do and better ways to thank your staff for their hard work
Recent research from drinkware which predates the pandemic, revealed a whopping 43% of adults admitted to drinking on work social events due to a feeling of needing to keep up. The advent of virtual socials helps to redress the peer pressure that so many of us clearly feel on this score.
Lockdown socials, whether held over the likes of Zoom or face to face are in a unique position to take the focus away from drinking and put the spotlight back onto the event itself. With the nation turning increasingly towards booze an escape from the worries of lockdown, we feel that employers can help mitigate the effects of this recourse to drinking by providing team events that bring people together and promote healthy fun.
A few ideas for fun without booze
Visit an escape room 
Games nights 
Kayaking 
A team hike 
A cookery class 
Bowling 
Spa days 
Murder mystery 
Paintballing 
Go-karting 
Treetop adventures  
Comedy club 
Life drawing class
Skating 
Afternoon tea
Holding a boozy event particularly in the evening or late into the night can put those who choose not to drink whether that be for cultural or personal reasons into a panic, it often means it will exclude those with child-care, caring or other out-of-work responsibilities too 
For some, the event will cause anxiety around how they're perceived by others. "Will I be talked about if I'm not there?" is a likely source of concern. Many employees stress about missing the office party, not wanting to be dismissed as "not a team player" by their colleagues. Even more extreme thinking, like "Will I lose my job if I don't attend?", is not uncommon either.
The big night doesn't always have to be a big night, after all.
What are you doing to celebrate this year?
Article Source: Lisa Elsworth - Co Founder of Bee Sober
---
Managers' Presentations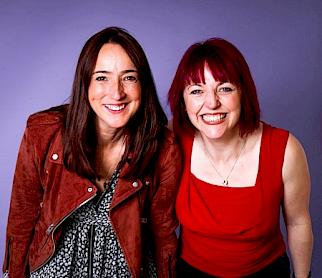 Through interactive discussion and discovery, delegates get the opportunity to understand the impact of alcohol on the well-being and mental health of their employees and how this impacts the workplace. Participants will leave the session with all the tools they require to address this complex, difficult and sensitive issue.
The workshop encourages participants to be mindful of how only moderate drinking/drug taking can impact employee and colleague well-being by looking at the impact on: the organisation, the management/employer and colleagues. The outcome is for a happier and healthier workforce who can approach the subject confidently and develop alternative coping strategies to deal with stress and anxiety surrounding the workplace.
Throughout the workshop, delegates are provided with tips and techniques for identifying concerns in the workplace and dealing with these concerns, in a way that is supportive, not punitive so employees feel confident they can approach you about their concerns.
We will offer your workplace our free 30-day Sober Experiment® following completion of this workshop.